This article will explain how to permanently delete an existing QR Feedback Card. Deleting the QR Feedback Card will permanently remove the card and all its associated guest feedback, so be extremely careful before performing this action.
Step-by-Step Guide
To delete an existing QR Feedback Card, you can navigate to the page by clicking on QR Feedback Card > Create QR Code.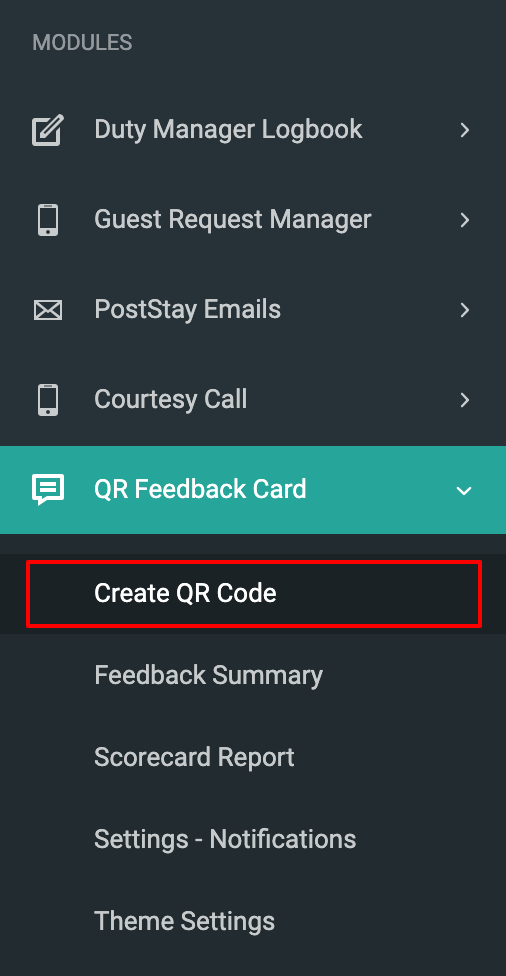 QR Feedback Card List
Here you will see the QR Feedback Form and Preview, and below that, all the existing Feedback Cards are listed as shown below:

Each card in the list has an action button on the right as shown above.
Deleting a card
When you click on the action button it will show the action menu as shown below.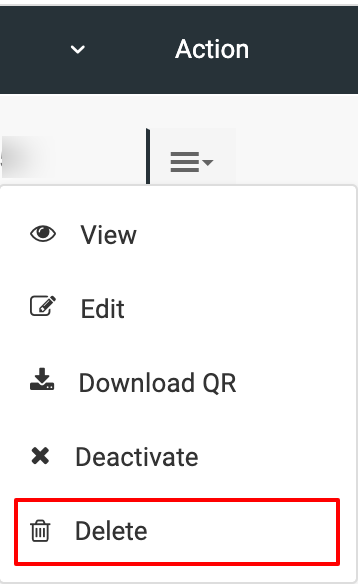 Now when you click on Delete from the menu, you will see a Delete Confirmation message. The popup has Delete Record and Close buttons. If you want to delete the Feedback Card, click on the Delete Record button, otherwise clicking Close button will dismiss the Delete operation.

WARNING:
As this action is going to delete the Feedback Card from the system permanently it cannot be undone! This will delete the QR Feedback Card, all its associated feedback which cannot be restored if deleted accidentally.